What is Data Security
Data security protects the essential information stored on a computer system against unauthorized access, destruction, or modification.
Data security solutions make sure that nobody outside your organization accesses your files.
This prevents people from stealing your information and using it against you.
Plus, it prevents outsiders from accessing the information you have to share with other people.
Keeping data safe ensures that nobody has access to private or sensitive information.
Any negligence related to data security can cause major problems for you and those associated with you in organizations.
Therefore, ensuring safety is essential for everyone who owns or uses important computer systems.
Solutions include constantly updating software, regularly monitoring online activity, and avoiding scams- all of which make protecting data easy!
Hackers use malicious software, or malware, to infiltrate computers and systems without authorization.
This is done to gain access to sensitive data and systems without being detected.
Average users don't have malicious intentions, so these failures will affect only organizations' files.
This makes keeping your data safe essential for individuals as well as businesses.
You should always be aware of dangerous websites and update your software when possible.
This way you can avoid hackers from accessing your data without authorization.
Avoiding scams helps keep your data safe in the sense of being fraudulent.
Online scams use various methods to trick people into giving away personal information- particularly credit card numbers and banking info.
These will lead to major headaches if your data is used against you.
Regularly updating your browser security settings helps avoid these scams by flagging suspicious websites.
Additionally, keep an eye on social media platforms for suspicious activity involving accounts under the age of 16.
You can also set up two-factor authentication on all of your accounts so someone must actually have the password before accessing the account.
HACKING IS AN EXAMPLE OF A DATA SECURITY FAILURE AND WILL LEAD TO YOUR INFORMATION BEING STOLEN.
Typically, hackers gain access to a system by deceiving someone into giving up passwords or other confidential information.
However, some hacks are direct- such as when a hacker takes control of a system's files via code injection or Trojan horse programs.
This kind of theft is difficult to detect and can have negative consequences for those affected by it.
DATA SECURITY IS AN IMPORTANT ASPECT OF ANY COMPUTER SYSTEM, WHETHER IT'S A HOME NETWORK OR A CORPORATION.
It's also essential in almost every field of technology.
Organizations of all sizes need to keep their data secure from external factors and from being stolen by hackers.
This is because not securing data can lead to serious consequences for the people who own it.
DATA SECURITY IS AN IMPORTANT CONCEPT IN INFORMATION TECHNOLOGY SINCE DATA IS THE PRIMARY DRIVER FOR MANY TECHNOLOGICAL ADVANCEMENTS.
Data security is about protecting the essential information stored on a computer system against unauthorized access, destruction, or modification.
Data security also refers to the process of securing data on a computer system.
It is important to define data security before designing an effective method for protecting it.
A data security architecture is a detailed plan that defines the best way to secure data from unauthorized access, destruction, or modification.
A good data security architecture should be able to withstand all kinds of attacks.
It should also be easy to implement and maintain.
Ultimately, any effective method for securing data should follow similar steamers across all scenarios.
This includes protecting data while it's on-premise as well as protecting it in transit and at the destination.
A good data security architecture defines how best to secure data against unauthorized access, destruction, or modification.
It should be easy to implement and maintain since regular backups are vital in this regard.
Additionally, following similar steamers when implementing data security applies safeguards across all scenarios- on-premise, in transit, and at the destination.
Information security has many parallels with data security; both are about protecting valuable information from being accessed, altered, or deleted by people who are not supposed to have access to it.
Both are implemented using hardware, software, and human resources to guard valuable information against being accessed, altered, or deleted by people who are not supposed to have access to it.
Both must be implemented using laws and regulations set by governing bodies such as the US National Security Agency, National Information Protection System, and Central Intelligence Agency respectively.
DATA SECURITY SHOULD BE EASY AND CHEAP TO MAINTAIN SINCE MANY UPDATES AND FIXES ARE NECESSARY OVER THE COURSE OF COMPUTER SYSTEM USE.
Regular backups are a vital part of maintaining data security, especially when dealing with large datasets.
A malicious user can try to corrupt a system's data by targeting the storage mediums where that data is stored.
Regular backups ensure that corrupted files can be restored without causing further damage to the system.
Additionally, ensuring that all user accounts have strong passwords and update passwords across all systems reduces the risk of unauthorized access and updates passwords when prompted by systems administrators.
Schools play an important role in cybersecurity by using strong passwords and biometrics for authentication.
All computers should have antivirus software installed on them and all internet traffic should be encrypted with a VPN.
Safety warnings should also be posted on computers to remind users not to access questionable websites.
Last but not least, school administrators should monitor the security systems at school 24/7 to spot safety violations early on.
It's crucial that students understand that their actions outside of the classroom can have a major impact on the cybersecurity of their schools.
Many students access school computers from home or from their college or university rooms.
However, they often choose unsafe paths that lead to dangerous consequences.
Cyberbullying is another bad practice that can damage school security.
Social media accounts often link directly to a person's personal life, which means users can access their employers' data as well as their personal information.
Therefore, all internet users should use caution when posting online or accessing school computers remotely.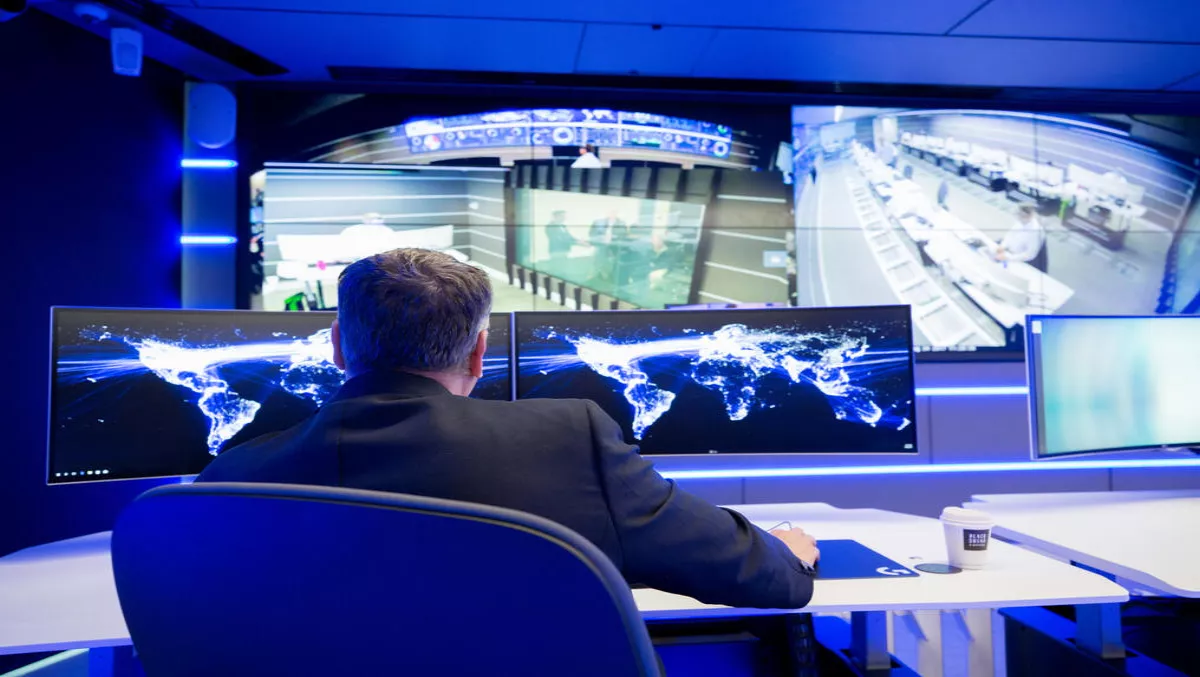 The primary objective of cybersecurity is to keep information secure and accessible to authorized users only.
All computers and networks require regular updates to stay protected from hackers- especially when connected to the internet.
Additionally, malware must be removed from computers, mobile devices, and other electronic devices.
Furthermore, all users must comply with safety regulations when accessing or storing sensitive data.
Even a small slip-up in security can lead to massive losses of data.
The internet revolutionized communication technologies and gave birth to the Information Age.
However, this age also brought with it the Age of Terrorism and increased cybercrime.
Many countries have started taking steps to secure their networks against dangerous hackers and to educate their citizens against online safety violations.
Schools play a major role in teaching students about cybersecurity and maintaining a safe environment on and off campus.
Cybersecurity is an essential system for keeping your data safe from hacks, malware, social media dangers, and more.
Schools must take action now that more countries are starting to take steps toward cybersecurity protection.
Users must comply with cybersecurity policies and update the software frequently to stay protected from dangerous hackers and cyber crimes.
Sneaky actions can have serious consequences for global data safety; so let's work together to make the world a safer place!
COMPANIES NEED STRONG POLICIES IN PLACE WHEN HANDLING SENSITIVE CUSTOMER DATA.
In today's tech-savvy society, customer information is readily accessible via various channels.
Therefore, anything related to customer information needs to be handled with utmost sensitivity and care.
No organization is immune from data leaks or cyber attacks, which can cause severe consequences if not handled properly.
Several factors affect how well a company safeguards its data.
These include the leadership style, organizational structure, and policies of the company.
A strong data security governance structure helped Facebook deal with the recent data breach.
The company had a strict policy on data security and hired an external firm to audit its security measures regularly.
They also created a central body to report any security issues internally and fix them quickly.
This allowed Facebook to respond quickly to the data leak and minimizes the damage caused by the breach.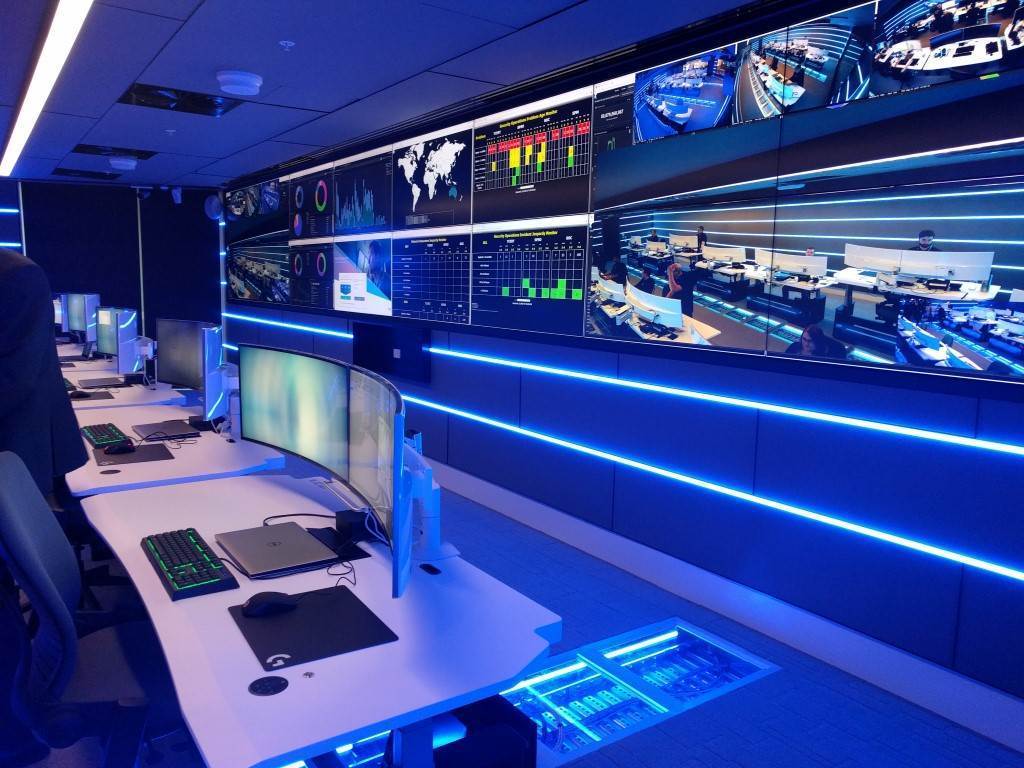 Data breaches can also have serious consequences if not handled correctly by authorities.
The U.S. National Security Agency (NSA) has been involved in numerous cyber attacks on other countries- including China and Iran- with the intention of espionage and propagation provocation.
Some of these countries have enacted harsh laws against hackers and data thieves after incidents involving leaked information.
Organizations need to be proactive in reporting any suspected data breaches to the government so that legal action can take place if necessary.
Coordinated efforts are also required when faced with a cyber-attack.
Organizations need to take precautions so that their internal systems don't get compromised.
Additionally, all users must enable secure web browser settings in order to prevent malware from accessing their computers.
Spamming systems with traffic prevents malicious actors from focusing on one system at a time, which helps mitigate the damage caused by cyber-attacks.
Data is the lifeblood of any technology or social media company.
Without data, companies can't operate efficiently or create new products.
However, data is also sensitive and can be easily abused- making it difficult to safeguard.
Social media companies need to ensure that they have strict data security policies in place to keep customer information safe.
Data security is a critical part of any organization's information management strategy.
It's also a challenging task for many organizations that lack clear guidelines on how to manage data security.
Essentially, data security compliance is ensuring that your data is secure and inaccessible to unauthorized users.
Most compliance initiatives focus on preventing data loss and protecting the confidentiality, integrity, and availability of the data.
Compliance activities include developing policies and procedures for data security management, training employees on data security stKalianrds, and maintaining updated antivirus software.
Data storage and transmission methods must also comply with government regulations regarding data privacy and protection.
For example, the Electronic Communications Act 2000 prohibits sending commercial or business emails without obtaining permission from the recipient's email provider.
It also prohibits using an electronic transmission system without using "optimal" encryption methods -these methods must respect national laws regarding encryption usage such as those in the US Patriot Act.
Furthermore, the Bank Secrecy Act requires financial institutions to maintain strict confidentiality regarding their customers' financial information such as bank accounts and account balances.
All of this information must be kept secure from unauthorized access at all times via encryption methods.
Data security is an ongoing process and not a one-time event.
Each week you need to test your systems to ensure they're secure.
You should also update your security policies and procedures to ensure all current processes are followed.
Compliant businesses also submit periodic reports to government agencies regarding their network security updates- this helps guard against vulnerabilities in the system that may be exploited by attackers.
Regular audits of your systems also help identify any non-compliant files or databases and remediate them accordingly.
There are many ways to remain compliant with data security regulations.
For example, the Health Insurance Portability and Accountability Act (HIPAA) requires that all health information be kept private and secure.
Additionally, the Sarbanes-Oxley Act (SOX) seeks to protect the financial data of publicly traded companies by making it illegal to manipulate that data.
These laws are only a small sampling of the many regulations enforced by government agencies regarding data security compliance.
Therefore, businesses need to educate their employees on what data security compliance looks like.
After that, they'll be able to report any non-compliant behavior they see towards implementing data security stKamirds.
COMPLIANCE WITH DATA SECURITY REGULATIONS IS ESSENTIAL FOR PROTECTING BUSINESS ASSETS SUCH AS CUSTOMER RECORDS OR INTELLECTUAL PROPERTY.
Your efforts will go much further if you educate your employees on how to stay compliant with regulations regarding data security compliance.
Data loss prevention solutions are another great way to stay compliant with data security regulations! No system is completely secure from cyberattacks, so businesses need to constantly upgrade their efforts when it comes down to protecting their valuable data!