Data Security Management
Data security management involves taking measures to prevent unauthorized access to, or deletion of, data.
Restricting access to data helps prevent unauthorized access, corruption, theft, and destruction.
Employers need to protect employee data when dishing out their jobs- whether it's financial details or personal information.
People also need to protect their files from prying eyes when browsing the internet or accessing stored files on their PCs.
Additionally, individuals need to keep their login details secret when accessing accounts on the web or inside apps on their phones.
Doing so limits anyone else from accessing accounts without permission.
EVERYONE INVOLVED IN THE DIGITAL WORLD NEEDS TO TAKE PRECAUTIONS WHEN HANDLING DATA SECURITY.
Sensitive information allows for major crimes and corruption without anyone knowing about it.
Employers must protect employee data when dishing out jobs, and individuals must keep confidential any files of personal or business interests that rest on their computers.
Employers must also employ good judgment when collecting data from employees or collecting it on behalf of others- especially government agencies or corporations themselves.
Keeping everyone's data secure protects everyone's digital life!
DATA BREACHES HAPPEN WHENEVER UNAUTHORIZED INDIVIDUALS GAIN ACCESS TO SENSITIVE INFORMATION.
The biggest concern is that this leads to identity theft and other forms of major fraud.
However, government agencies may also find themselves compromised as they accumulate sensitive information themselves- especially during investigations.
Additionally, corporations may lose profit when customer data is obtained and used against the company.
Therefore, organizations must implement strong data security strategies to prevent breaches from compromising their data stores.
DATA SECURITY IS A MAJOR CONCERN FOR EVERYBODY INVOLVED IN THE DIGITAL WORLD.
It's important to safeguard data against unauthorized access or destruction, as this prevents major crimes and corruption.
People also need to take precautions when handling the data of others.
Employers must protect employee data and customers' personal information when collecting, storing, and transmitting it.
Data security management is a constant struggle that requires continuous updates and awareness campaigns.
Data security is significant for fighting major crimes and corruption.
Government agencies use data security to keep records confidential and avoid leaks that compromise public trust.
Private individuals also need to safeguard their data.
Fearing disclosure, people will avoid sharing personal information if they can control who sees it.
This can affect the disclosure of information in court cases, during investigations, and in reports submitted to authorities.
Further complicating matters is the fact that some individuals don't use good judgment when handling data.
Certain people may post that information online without considering the consequences.
Data management refers to the process of collecting, storing, and processing data for efficient and effective information management.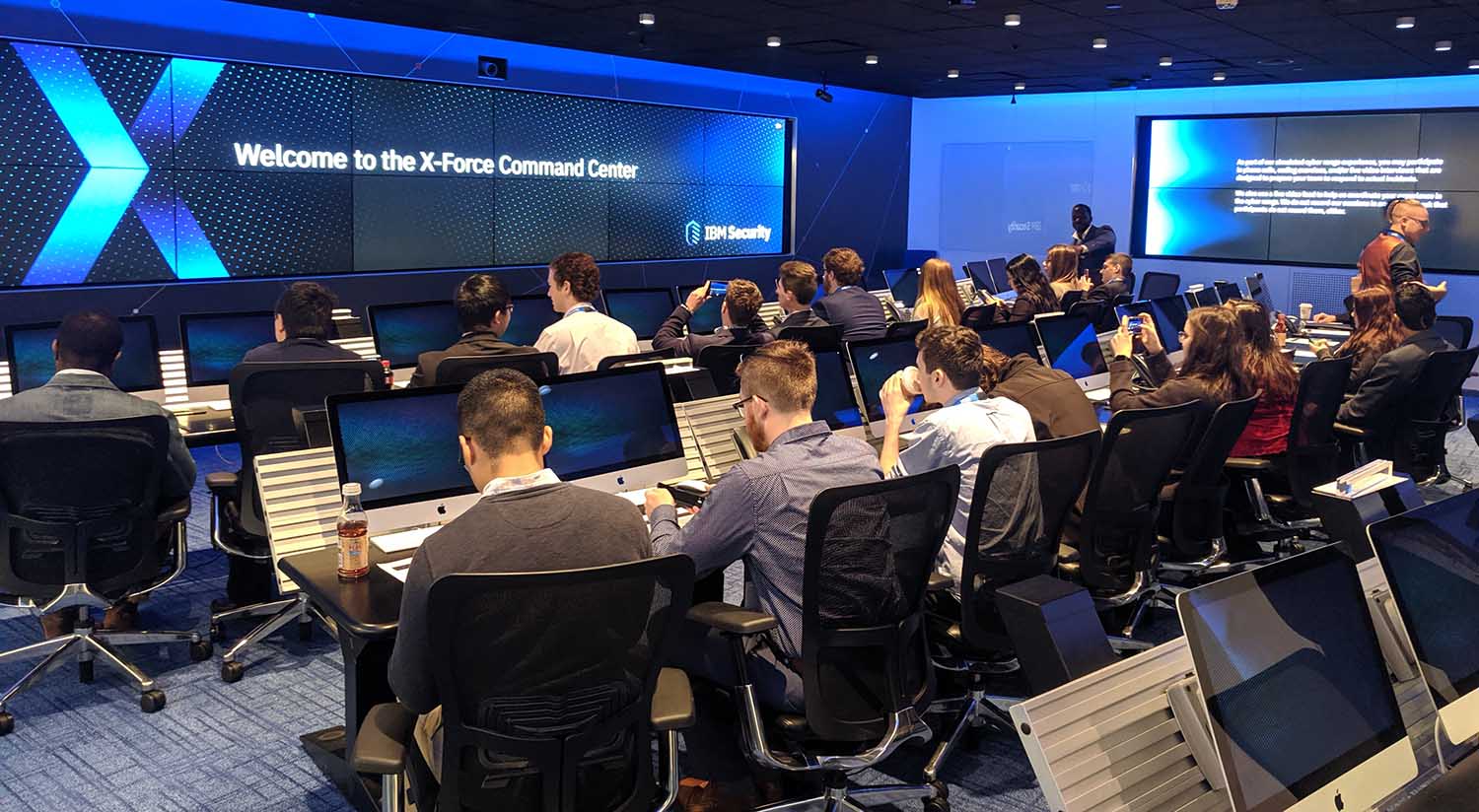 Data security is a crucial aspect of data management.
Data security management involves taking measures to prevent unauthorized access to, or deletion of, data.
Strict data security procedures help in maintaining the integrity and confidentiality of sensitive information.
However, not all organizations are aware of the need for effective data security management.
DATA BREACHES ARE ONE OF THE MOST COMMON REASONS FOR DATA LOSS.
Breaches happen when someone finds a way to access confidential information without authorization.
Data thieves can use it to gain profit or blackmail unsuspecting people.
Strict data management procedures help minimize the risk of data theft by minimizing the number of authorized users on your system.
These procedures also limit how authorized users can access your data.
In addition, you should regularly check your system for vulnerabilities that could let unauthorized users in.
MANY SERVICES PROVIDE DATA SECURITY MANAGEMENT PLANS FOR FREE OR AT A REDUCED COST.
This is because there's a high demand for such services among businesses and organizations.
Many people experience firsthand the negative effects of a breached database in court proceedings or medical records applications.
The courts must respond quickly to protect everyone's information when someone unlawfully accesses confidential information.
Therefore, there's no shortage of legal options when it comes to securing your data against breaches.
Not all organizations have effective data security management procedures in place.
This is because it is a tedious job that requires a lot of work and planning.
First, you need to hire specialists to draft strict data entry guidelines and other preventive measures.
Second, you must train your employees on how to handle critical data safely and securely.
Once that is done, you can implement your new data security measures.
This will allow your organization to remain secure while minimizing the risk of data breaches.
NOT EVERY ORGANIZATION HAS ORGANIZED EFFECTIVE DATA SECURITY MANAGEMENT PLANS IN PLACE.
This is because it's a tedious job requiring much work and planning.
Strict data entry procedures help minimize the risk of data theft by minimizing the number of authorized users on your system.
Therefore, businesses should become far more aware of the growing demand for well-trained staff able to manage their organization's data security plans effectively.
Data security refers to the management and protection of data against loss, destruction, or unauthorized access.
Data security is an important concept in information technology- especially in recent years when the availability, storage, processing, and transmission of data have increased exponentially.
Data security management is an ongoing process that should be managed by professionals and responsible users.
Organizing, managing, and monitoring data security are crucial tasks for both internal and external stakeholders.
DATA SECURITY IS AN IMPORTANT SYSTEM TO PROTECT THE INFORMATION STORED IN DATABASES AND COMPUTER SYSTEMS.
It enables businesses to keep confidential information secure and avoid losses resulting from data theft or destruction.
Security is a key element in ensuring the safety of business data and maintaining privacy when using information systems.
Data security systems protect data from accidental deletions, accidental transmission, unauthorized access, intentional transmission, modification, and erasure.
Additionally, they should prevent unauthorized individuals from accessing data on removable media such as USB drives or memory cards.
Incorporating security measures into storage and transmission processes helps prevent the loss or exposure of sensitive information.
There are many ways to secure data against loss and theft.
Data can be protected by encrypting it, converting it to a non-readable format, or erasing it physically.
Encryption scrambles data making it unreadable to anyone but the owner of the data.
Conversion to a non-readable format reduces accessibility but keeps the data safe.
Finally, destroying the data renders it unrecoverable- which prevents any further access to it by any person or entity.
Security can also be increased by implementing biometric authentication systems that require the presence of two unique factors at once to gain access to information.
This increases both security and efficiency when accessing sensitive information.
Data security is an important system that must be managed by professionals and responsible users- especially when storing or transmitting sensitive information.
Implementing biometric authentication systems helps increase both security and efficiency when accessing sensitive information.
Furthermore, there are many ways to manage your organization's data security system, such as creating a Data Security Management System (DSMS).
A data security management system (DSMS) organizes company policies on how to manage their organization's data security system.
It includes a database where security policies are stored and maintained as well as a system for reporting breaches of security.
A DSMS also includes tools for monitoring security vulnerabilities in environments for keeping abreast of new threats against organizations' systems and data.
Organizing these tasks helps companies protect their data against loss, theft, and unauthorized access by employees or third parties.
A DSMS can be accessed through an internal website where updates on company policies on data security are posted regularly.
This makes it easy for employees to know how to keep company data secure and safe at all times.
EVERY BUSINESS NEEDS A DATA SECURITY MANAGEMENT PLAN TO SAFEGUARD ITS DATA FROM THEFT AND EXTERNAL ATTACKS.
Without one, your company could lose critical information that could negatively affect its business operations.
You can implement many safety measures without having a formal policy by creating a culture of awareness and trust among employees.
They have thorough training programs so everyone knows how to act responsibly when handling sensitive information.
A DATA SECURITY MANAGEMENT PLAN IS A FORMAL DOCUMENT THAT OUTLINES SECURITY MEASURES FOR DATA STORAGE, BACKUP AND RECOVERY, INCIDENT RESPONSE, AND RISK ASSESSMENT.
It's a set of guidelines that help you manage your company's IT security and protect its data from theft, corruption, and loss.
By following a well-written plan, you'll be able to handle any situation that arises within your organization.
It's essential to create a security culture within your organization so employees know how to handle important situations responsibly.
You can do this by implementing training programs for all employees regarding company policies and procedures regarding user access management and cybersecurity hygiene.
You should also distribute handbooks and manuals to all employees explaining how to carry out their duties safely.
Additionally, have an internal email system with password protection so staff can contact supervisors if they're worried about safety issues.
This way, all employees will know what correct behavior looks like when it comes to data security.
Data is the heart of any system or organization; it helps drive the development of new ideas and concepts and plays an integral role in daily life.
Companies store enormous amounts of data that help sustain their operations.
However, data can be misused or stolen when not properly protected.
That's why it's essential to follow a data security management plan to safeguard it.
Every plan has a structure, which is created to help you effectively attain your goal.
You need to include the date, name, location, and subject lines of the policy in your plan's header so everyone knows where the document starts and ends.
Next, list the plan's title, intent, scope, members, roles, and responsibilities as well as the key components in your body paragraphs.
After that, describe the data security assessment process along with the incident response plans, contingency measures, and auditing practices you'll follow.
You should also explain how you'll keep your data secure by using firewalls, biometrics, and other security measures.
Data security is a concern that every person who uses technology must face.
Data must be protected from unauthorized access and modification.
Data security is a crucial process that must be followed to ensure the safety of data.
Failure to secure data can have serious consequences, such as identity theft and innovation deprivation.
Protecting data is an essential part of operating technology systems efficiently.
Incidents can occur at any time – even outside of employee hours – which leads to serious consequences for organizations.
Employers need to take responsibility for protecting their employees' data against hazards including loss, theft, and error.
No technology exists without its roots in security principles first planted by George Maclean decades ago!
When data is first collected, it must be protected from harm.
Initially, data should be stored on a device that's password-protected and cannot be accessed through the internet.
After this, the data should be encrypted to prevent anyone from reading it without knowing the password.
Some organizations store their data in a remote location, such as the cloud, which can help prevent unauthorized access.
Additionally, backup plans should be put in place to restore corrupted data should an incident occur.
Data security is a continuous process and must always be maintained.
Regular checks are needed to identify any gaps or vulnerabilities in security protocols.
This includes looking at policies, procedures, software and hardware updates, and training clusters.
Malicious users can exploit any vulnerabilities found in data security to gain access to files.
Therefore, organizations must carry out regular audits to ensure all security flaws have been fixed and no new vulnerabilities have been introduced.
There are many ways to improve data security.
The most effective method is to educate staff about best practices for data management and protection.
This can include ensuring all files are encrypted with strong passwords and stored securely.
Backup plans can also be implemented so that files can be restored if an incident occurs.
Regular backups can be sent off for security testing and correction before being stored on devices.
Data encryption can also be applied to sensitive information so that no one but the owner can read it.